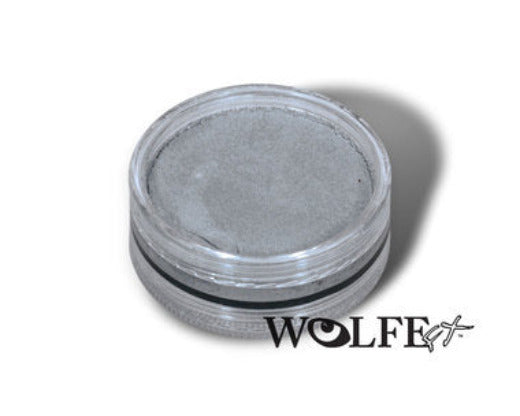 Wolfe FX Hydrocolor - Metallix Silver 45 Gram
---
Wolfe Metallix makeup has great opaque coverage while creating an edge of shimmer in your painting. A beautiful makeup with vivid colors and high shimmer. Photographs nicely in for shimmer effects without the problems of glitter. 
Wolfe Metallix Silver is not soft and translucent like most metallic shimmer face paints, it is rich in pigment and the formulation makes for a face paint that does not slide nor is too dry.
This makeup is ready to use activating with a damp brush or face paint sponge.