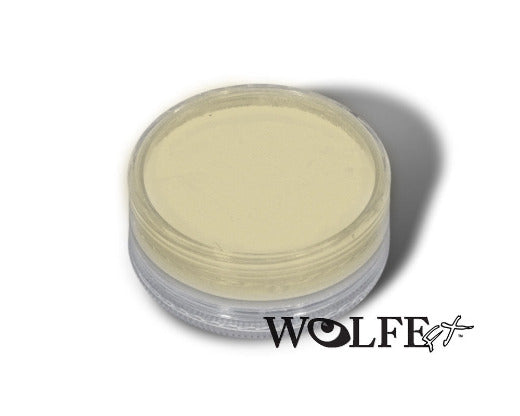 Wolfe FX Hydrocolor Bone Face Paint 90 Gram Size
Regular price
$19.00
Sale price
$18.00
Save $1.00
/
---
Wolfe Face Art & FX, the original durable rich pigment face and body paints are the face paints that started it all. With a full color line of special effects colors, Wolfe is one of very few face and body paints that come in special effects character colors.
The makeup is ideal for long make-up sessions where fast quality work is required, and it's perfect for carefully planned designs such as competitions or photo shoots. Once applied, the makeup will not smear under normal circumstances, remains bright and colorful, and is comfortable to wear.

 
The Essentials are easy to work with and provide the exact effect and coverage you are looking for. This is highly pigmented water activated paint for use with sponge and brush. These Essential colors fulfill your everyday needs. Wolfe FX is the top choice for line work and crisp details. They are used and hailed worldwide by top artists.