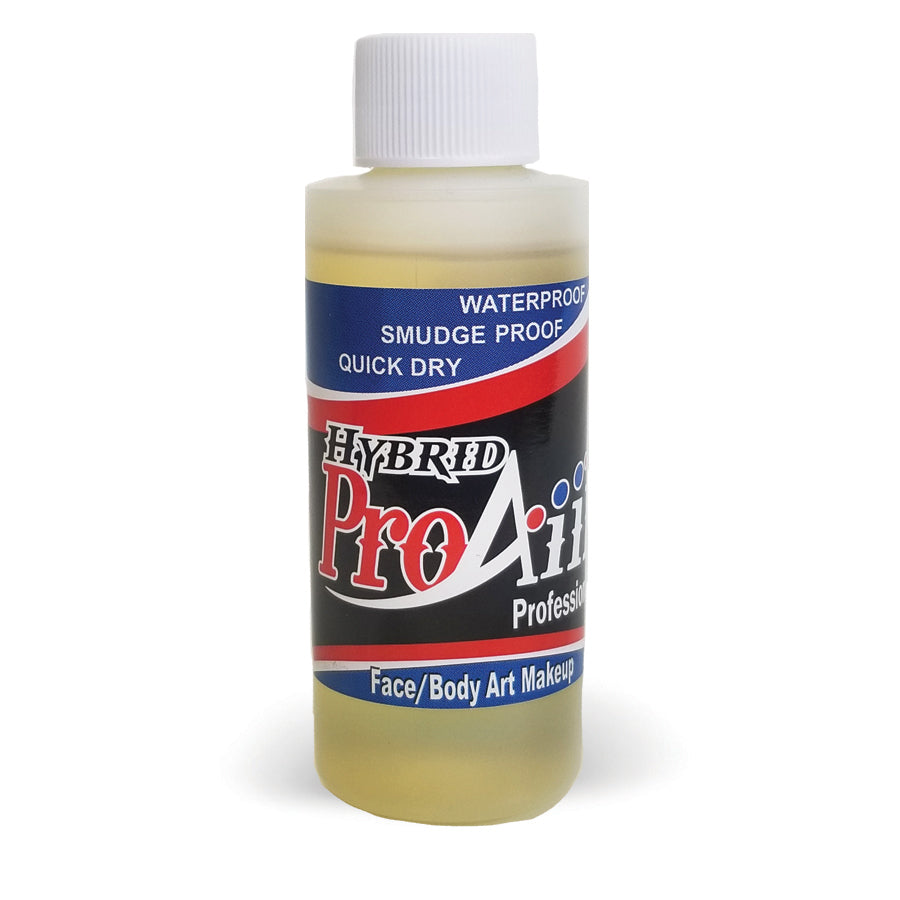 ProAiir Hybrid Face/Body - Ghost Glow Airbrush Makeup 4.2 Oz
Regular price
$38.00
Sale price
$37.00
Save $1.00
/
---
ProAiir Hybrid Face/Body Ghost Glow airbrush makeup is highly pigmented, highly durable and water resistant. ProAiir, with it's blend of FDA approved cosmetic alcohol and professional grade ingredients, is certified "SKIN SAFE" by an independent, US-based laboratory.
ProAiir Hybrid sprays at a low PSI, it is water-resistant and will not transfer to costumes or other surfaces, yet washes off with liquid soap and water. Under most conditions, designs with ProAiir Hybrid Face/Body makeup last 1-3 days and fade naturally, similar to beauty makeup.

ProAiir Hybrid is mainly an airbrush formula makeup but is gaining wide usage as a sponge and brush on makeup. It's smooth flowing and ready to use straight from the bottle. Ghost is Black Light activated hybrid makeup. Ghost will glow blue - green under black light but is invisible in regular light. Apply directly onto skin with paint brush or airbrush. 

Ghost will last up to 3 days, fading over time, but is visible only under UV black light. On some skin types, while invisible the makeup may be difficult to remove. 

Mixture of 25% Ghost and a non-fluorescent ProAiir Hybrid color will achieve colorful glow - can be completely removed with liquid soap. For example, add 25% Ghost to ProAiir Hybrid white and now white will glow blue/green under black light.