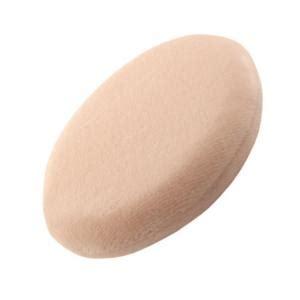 Powder Puff Sponge
---
Professional quality Powder Puff Applicator evenly distributes all kinds of powders.

Use this smooth Powder Puff Applicator to set cream makeups by pressing  translucent powder firmly into cream makeup. If you are using and cream (oil) makeups such as FX Circles, Pan-Sticks or oil foundations.

Use this applicator to apply Star Blend pressed powdr makeup.
A basic tool you will use over and over. Nice large size 3.5" washes and cleans up nicely.