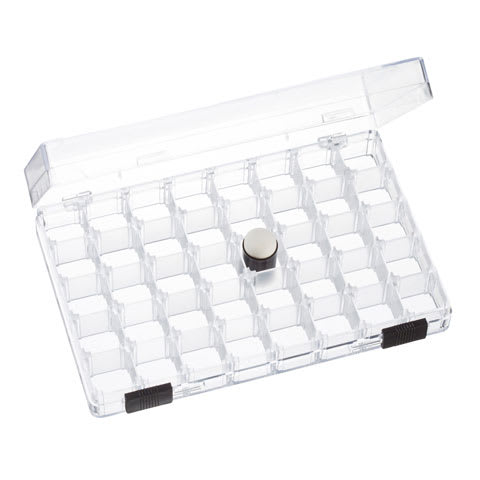 Finger Dauber Sponge Storage Box
---
Finger sponge daubers are perfect when using stencils in face painting and for speed designs. This is a sturdy, nice quality box for neatly storing dauber sponges. The box holds 40 finger daubers. Each dauber fits in it's own space, the sponge heads do not touch so no paint is transferred.
Comes with one Dauber Finger Sponge.
Box Size is approximate: 4.75" x 7"
Note: Our latest shipment has an imprint in the middle of the lid. A manufacture print of small black lettering. We were a bit sad to not receive our usual clear lid but the sliding latches and quality is good.