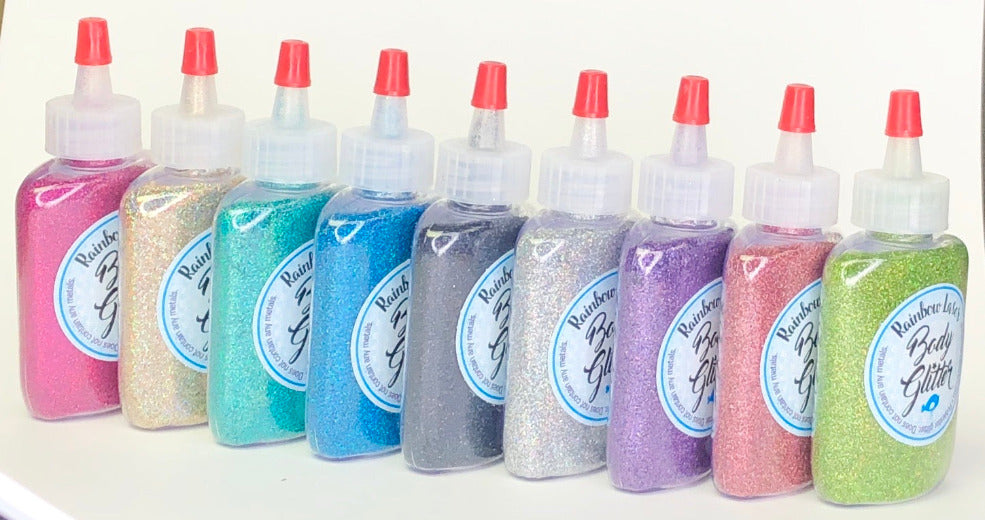 Glitter Rainbow Set - Laser Holographic Colors
---
A set of nine 1.5 oz holographic glitter colors in poof bottles. These are opaque holographic, cosmetic grade glitters.  Use to make beautiful glitter tattoos, or in face and body painting. All these colors have a wonderful sparkle with a hidden rainbow when it flashes in the light.

Colors: Gold, Silver, Black, Red, Green, Turquise, Rose, Teal, Purple

This set contains 9 x 1.2 fluid oz bottles in a comfortabkle in the hand oval bottle.